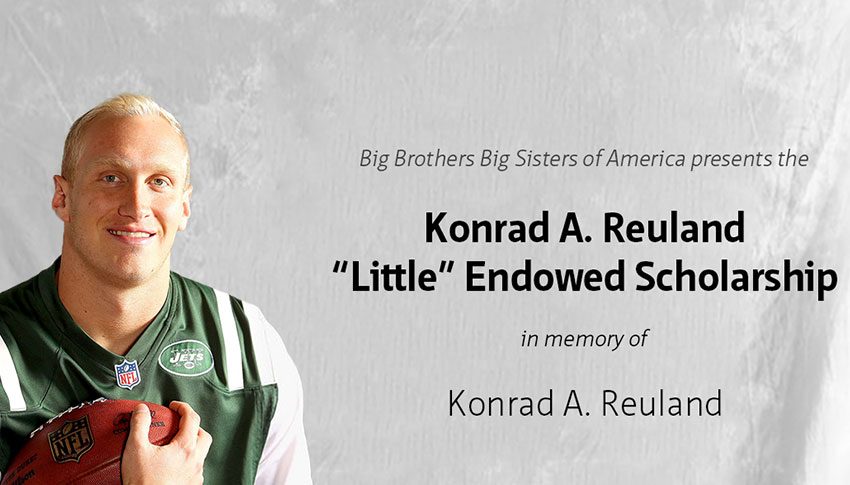 When former NFL tight end Konrad Reuland died at age 29 of a brain aneurysm in December, his family knew right away that he would want them to find a way to help youth, which he cared deeply about his whole life.
Konrad was committed to mentoring and helping young people fulfill their dreams. As a high school student in California, he spent his offseason helping others train and improve. His family describes him as a true giver who impacted thousands. Fellow player Antonio Cromartie described Konrad as "A hard worker and would do everything he could for the team."
In his honor, Konrad's family and friends have established the Konrad A. Reuland "Little" Endowed Scholarship through Big Brothers Big Sisters of America. Each year, proceeds from this fund will be awarded to a Little Brother in the Big Brothers Big Sisters program who has an interest in playing football and attending college. Through this yearly scholarship, other young men will continue to be inspired by the life of this outstanding role model.