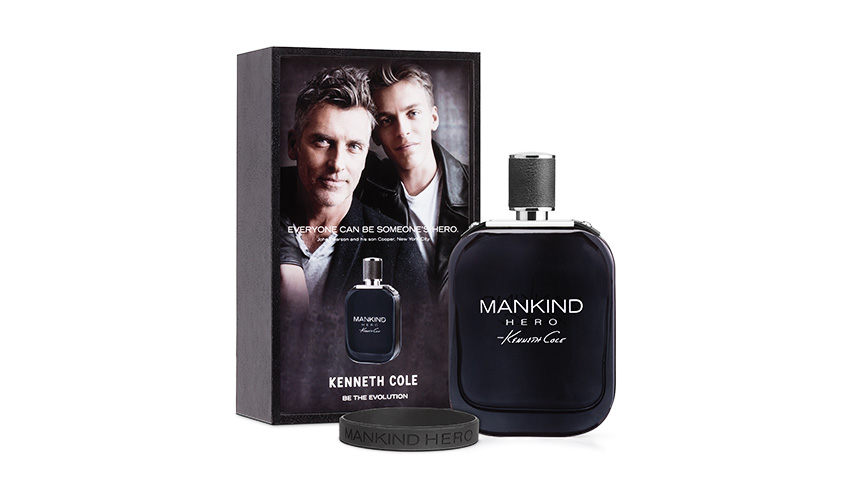 Some heroes wear capes, take on crime, and protect a big city. But some wear normal clothes, take on mentorship, and do heroic work in their hometown.
Big Brothers Big Sisters of America and Kenneth Cole will be partnering to celebrate heroes through Kenneth Cole MANKIND HERO's "Hometown Heroes" initiative during National Volunteer Week, April 23 – 29, 2017.
National Volunteer Week, created by Points of Light, is an opportunity to recognize volunteers who lend their time, talent, voice and support to causes they care about in their community. Kenneth Cole Fragrances, in partnership with Big Brothers Big Sisters of America, will share the stories of heroic Big Brothers to inspire others and encourage everyone to take action in their community.
The inspiration behind Kenneth Cole's MANKIND HERO fragrance is rooted in the evolution of today's modern heroes – the courageous leaders, inspiring guides, and committed mentors. At the core of the campaign, MANKIND HERO represents the fundamental mission of Big Brothers Big Sisters of America, reinforcing the importance of performing small acts of courage, kindness, and integrity – reminding us that everyone can be a hero to someone.
"Heroes come in many forms – those who fight to make the world a better place and those who make just one life better with their presence," said Kenneth Cole, Chairman and CEO of Kenneth Cole Productions.
Kenneth Cole Fragrances is proud to support Big Brothers Big Sisters of America through its "Hometown Heroes" initiative in support of the mission to offer mentorship to today's youth. For every purchase of specially-labeled limited edition Kenneth Cole MANKIND HERO 3.4 oz and 6.7 oz Eau de Toilette fragrances, $2.00 will be donated to Big Brothers Big Sisters of America to support the work of local affiliates.