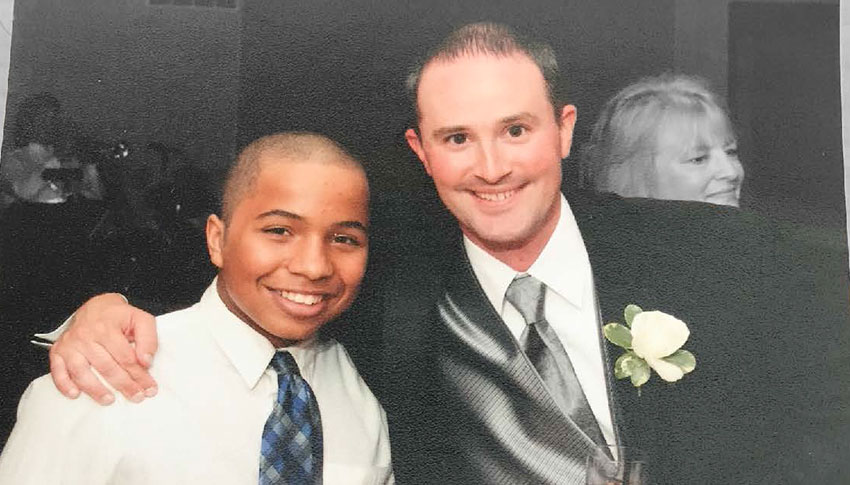 Big Brother Jamie and Little Brother Elijah
Elijah's grandmother prayed that a mentor would come into her grandson's life. With both his mom and dad out of the picture, he didn't know how to deal with the extraordinary loss in his life. Instead, he acted out in school. He was even expelled from kindergarten. His grandmother was at a loss as to what to do next, and then he was matched with Big Brother Jamie.
"My intent when I volunteered to be a BIG was to make a difference in someone's life, but I don't think I ever realized how spending time with someone like Elijah would brighten my days and make me a better person."

– Big Brother Jamie
Jamie wanted to become a Big because when he looked around at his peers, he realized that he had grown up with advantages that not everyone else has. With two supportive parents and a close family, he was set up for success from the start. After college, he decided it was time for him to give back to those who didn't have the same advantages. "I didn't want to just donate money or time," Jamie says. "I wanted to make a commitment to try to make someone's life better."
Despite getting married and having children since they were first matched, Jamie has stayed committed to Elijah. In between outings, they often chat and play video games online together. "Even when we are not together in person, we still stay connected through social media or by phone, and communicate very often," Elijah says.
The biggest effect that Jamie has had on Elijah, Elijah says, is showing him that college is within his reach. Jamie, his father, and his brother are all Penn State alumni. "They have included me in tours of the campus, tailgating to football games with the family in their R.V., and have greatly influenced my decision to attend that school because of the firsthand experience that I have there," Elijah says.
The Little Brother who was once struggling so much with his feelings and behavior is now a positive influence on his Big Brother. "Little did I know that his positive attitude, laughs, and inquisitiveness would make my day every time we would get together," Jamie says. "I was trying to give back, and he was making my day."