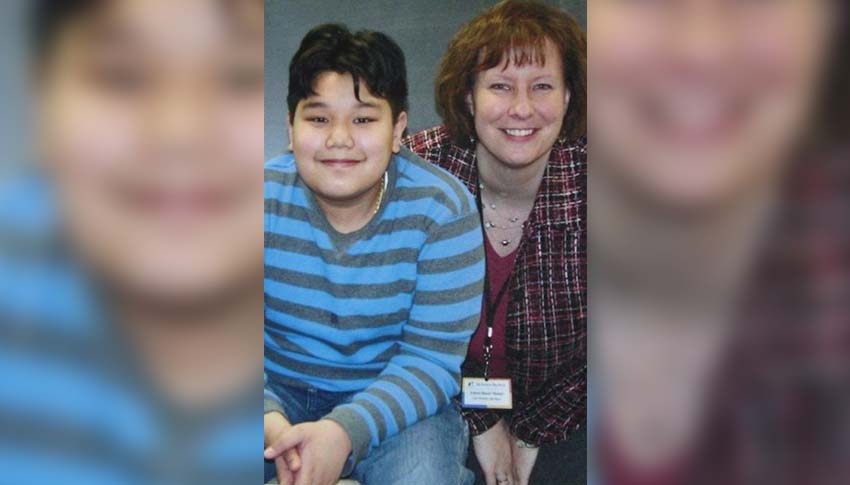 Big Sister Julie and Little Brother Kevin
In October 2006, Kevin met his Big Sister, Julie, for the first time through Big Brothers Big Sisters of Central Minnesota. At the time, Kevin was a 4th grade elementary school student and English Language Learner (ELE), as he and his family were from Vietnam. Julie was a working to support a young family. While both very different people, Julie and Kevin's relationship would grow very strong, very quickly and would have a fantastic impact on their lives.
As an English Language Student, Kevin struggled to keep up with his school work, as well as his English and Vietnamese. At home, he shouldered the responsibility of both acting as translator for his parents, and helping to care for his younger brothers.
Early on, Julie worked with Kevin, helping him with his school work. In time, Kevin began to open up to Julie as he grew more comfortable with her. He confided in her that he dealt with bullying at school. With Julie's help and guidance, Kevin was able to work through and face many tough situations.
Over  the years, their bond continued to grow stronger and more powerful. When Kevin reached high school, he set a goal to graduate and attend college. Kevin excelled academically, while also becoming involved in several athletic activities at school, including football, soccer and wrestling. And at every game and match, his Big Sister Julie was there in the stands, cheering him on.
In support of Kevin's college aspirations, Julie helped him to plan for his future, meeting with school counselors, going to college fairs and offering to support him by offering to pay for his ACT test.
This past May, Kevin graduated with honors, and he now attends the University of Minnesota where he studies psychology. Shortly before graduating high school, he learned that he was to be awarded the Annexstad Family Scholarship, a four-year renewable scholarship for young men and women who have matured as Littles in their Big Brothers Big Sisters program. He will be able to graduate college debt-free!
While their match is officially closed, Kevin and Julie's time together has definitely made an impact. A big impact can come from simple things, like offering guidance through a tough personal issue or helping someone with their homework. Across the country, children like Kevin are waiting to be matched with a Big Brother or Big Sister who can make a similar impact in their lives. Your support as a donor or volunteer can help to ensure that all children get a chance to achieve success in life.