POWER UP PROGRAM
Power Up is a FREE supplemental program open to all students in Atlantic and Cape May Counties that is meant to be a fun and engaging way to keep kids connected and supported during the pandemic.

We recognize that this school year looks very different than ever before.
Parents may be seeking additional support for their children as well as opportunities for them to receive additional help on homework and safely interact with their peers. Big Brothers Big Sisters of Atlantic and Cape May Counties is here to provide programming for students as we navigate through this challenging time together.
>> FREE virtual program               >> Open to all students               >> Fun activities and homework help               >> Keep kids connected
WHAT BIG BROTHERS BIG SISTERS CAN OFFER YOUR STUDENTS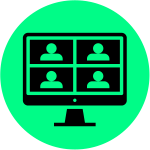 During the 2020-2021 school year, BBBS will be facilitating FREE one hour bi-weekly virtual group sessions focused on Social and Emotional Learning exercises, homework help and fun activities for all school-age students in Atlantic and Cape May Counties. Students will be assigned to groups based on grade levels.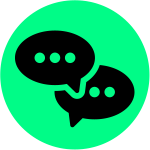 We will be utilizing a curriculum developed by Wholehearted School Counseling with activities focusing on mindfulness, coping skills, self-regulation, self-esteem, and goal-setting. Homework help will be provided by high school and adult volunteers. Previous involvement with BBBS is not required. All students are welcome to participate!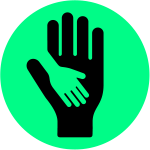 We recognize the toll COVID-19 is taking on mental health, especially for the younger generation coping with disruption to their typical school experience. Our staff is fully trained in youth development and child safety to provide much-needed support to ensure all students can reach their potential.
Questions about the Power Up Program? Contact Executive Director Sarah Roorda at sroorda@bbbsatlanticcape.org